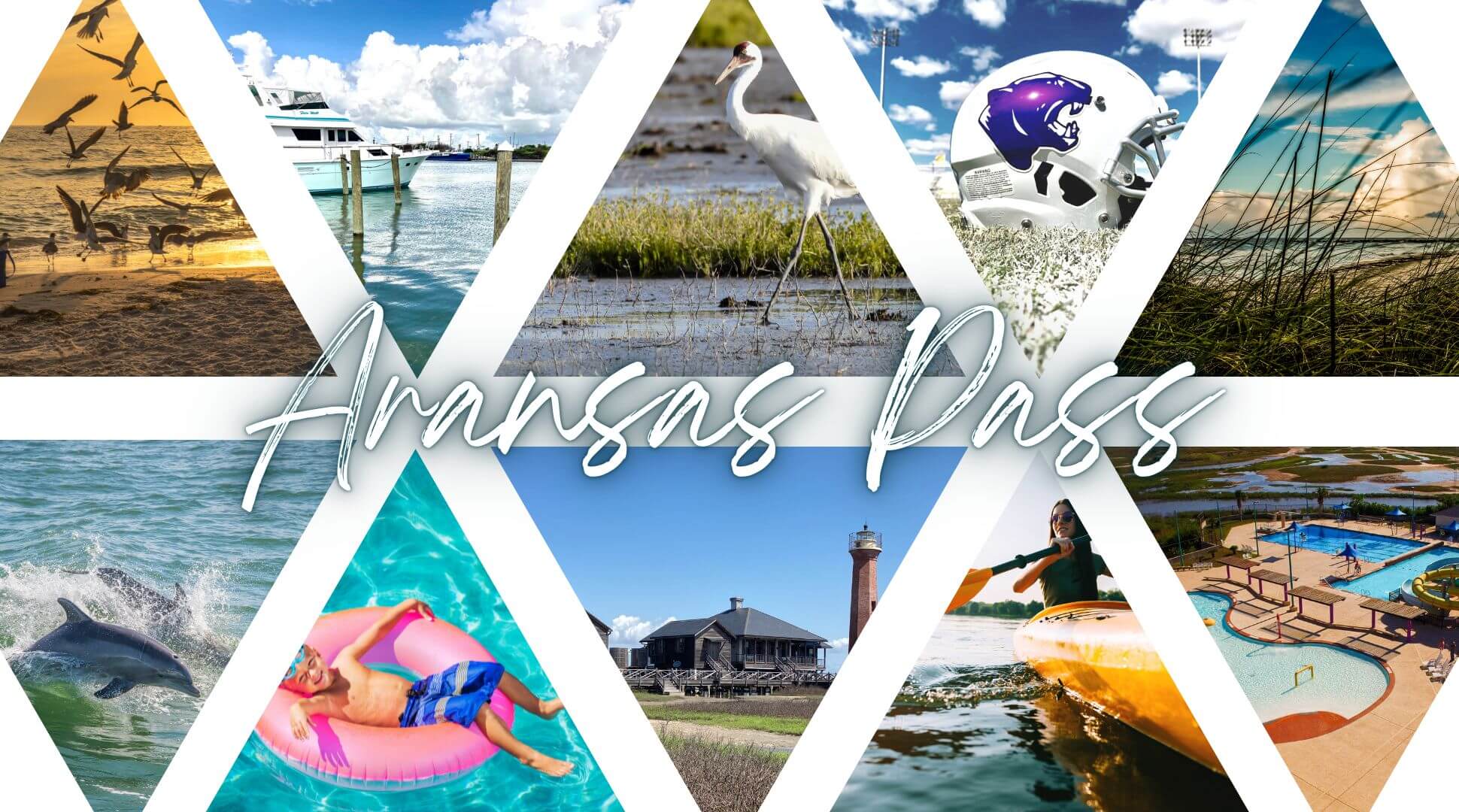 "Never in my life from Tennessee to Texas have I ever seen more beautiful landscape," are the terms that lawyer and railway innovator Pryor Lea conveyed to a modest group of idealists in 1850 as they stood along the banks of what is now identified as Redfish Bay near Aransas Pass. Perhaps the words that he said next were of more philosophical importance. "When one's eyes behold its grace; their hearts will ever remain." Aransas Pass is more than just a place to visit and vacation. This is a community that you can call home. From our easy access to Corpus Christi, only 20 minutes away, to our sandy shores and Coastal Bend wildlife, Aransas Pass is "Your Home-Away."
An active, close-knit community of over nearly 9,000 residents, Aransas Pass allows you the peaceful ambience of a full-time leisure lifestyle that is second to none. One visit, and you learn why we say this is "Your Home-Away." Every day here in Aransas Pass feels like a vacation. With beautiful, breathtaking sunrises in the morning to vivid, warm sunsets in the evening, your days are filled bright and distinctive peace. Safe, clean and well-protected streets allow you to rest easy at night knowing that your heart is at home. We love this community, and we know you will too. From the moment you arrive, our glamour and beauty welcomes you like a tender sunny Summer morning. From our vibrant business center to our warm and welcoming social atmosphere, the Coastal Charm of Aransas Pass brings you in and snuggles you with an ambiance that says "Welcome Home."
Like any coastal community we have hurdles to overcome, but collectively, we conquer them. Working together as a society side by side, arm in arm, we realize that we are stronger together and when those inevitable uncertain times come—we come together. That is part of what makes us great!
Come home to Aransas Pass, Texas, and be part of this unique community that we think of as "family." After just one visit, you'll realize right off what we mean when we say that Aransas Pass is YOUR HOME AWAY.
The Lydia Ann Lighthouse is 65 feet tall and is located along the Lydia Ann Channel. Construction of the lighthouse began in 1855 and was first lit in 1857. The lighthouse is the second oldest on the Texas coast and the oldest surviving structure in the Aransas Pass area.
In 1955, the lighthouse was delisted and sold at auction. Currently, the property is privately owned and is not open to the public. However, it can be viewed from kayak or boat through Lighthouse Lakes Trails. The trails were mapped in 1999 and is a series of four loops ranging in length from 1.25 miles to 6.8 miles. The trails meander through an extensive black mangrove estuary and sloughs. The trails can be accessed from Redfish Bay Causeway/Highway 361 between Aransas Pass and the ferry landing to Port Aransas.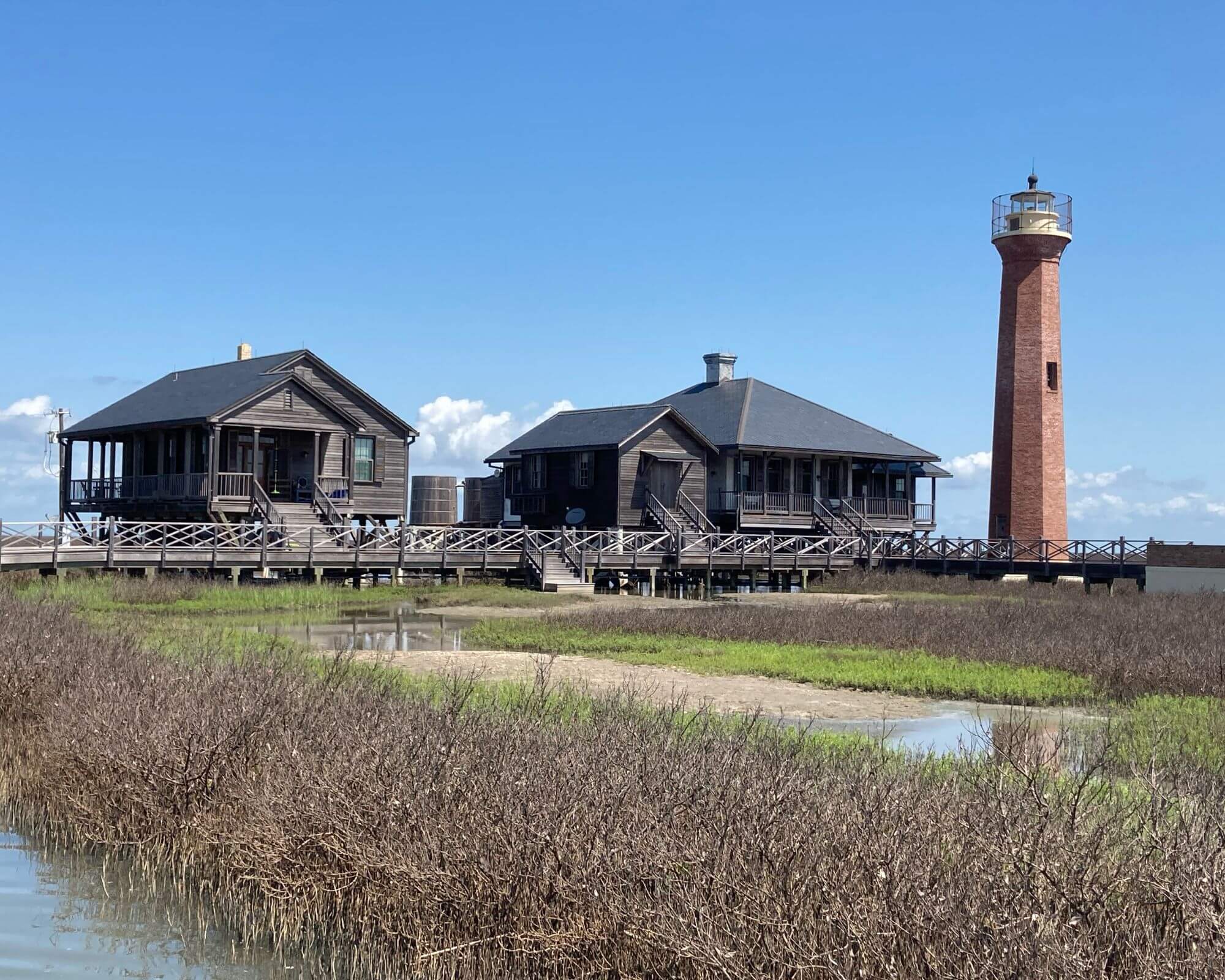 Aransas Pass is located 18 miles from Corpus Christi, 12 miles from Rockport, and it is about a two or three-hour drive to San Antonio or Houston.